Got an idea for how to make your workplace better?
Whether you want higher pay, flexible working, paid parental leave or something else, getting organised is the first step to a better workplace for everyone.
How it works:
1. Collect ideas for ways to improve your workplace using a survey
2. Join together with colleagues to push for change with a petition
3. Companies hear their employees - making changes that help everyone get a better deal at work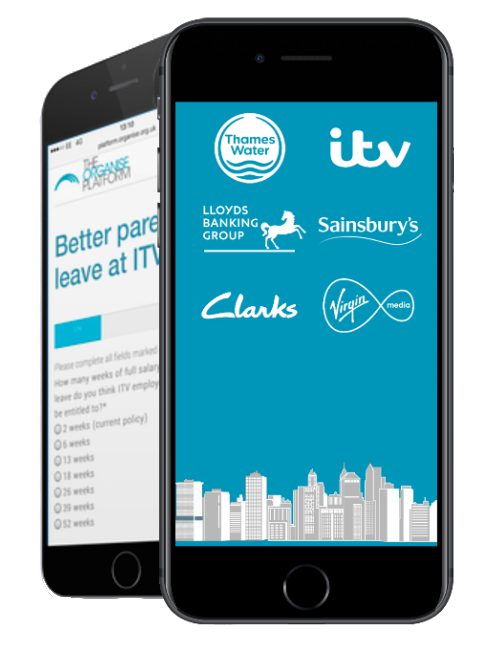 Organise is the UK's place for workplace campaigning. Join our mailing list and keep up to date with our campaigns:
Your personal information will be kept private and held securely. By submitting information you are agreeing to the Organise Platform keeping you informed about campaigns and agree to the use of cookies in accordance with our privacy policy.
Our Campaigns
Get organised: Anna's story

At 8 weeks pregnant, Anna hadn't told her work about her pregnancy yet. Then it was announced that her department was being cut in a restructure. Not only would Anna lose her job, but she'd lose 6 months at full pay of maternity benefits.

She approached her union, who told her there was nothing she could do. But Anna didn't give up. She decided to use the Organise Platform to crowd-fund for legal fees to secure her maternity benefits. Within 24 hours of Anna talking to her bosses about the campaign, her workplace promised her 5 months full maternity pay and a job when she came back from maternity leave.